Welcome Diners
Back with the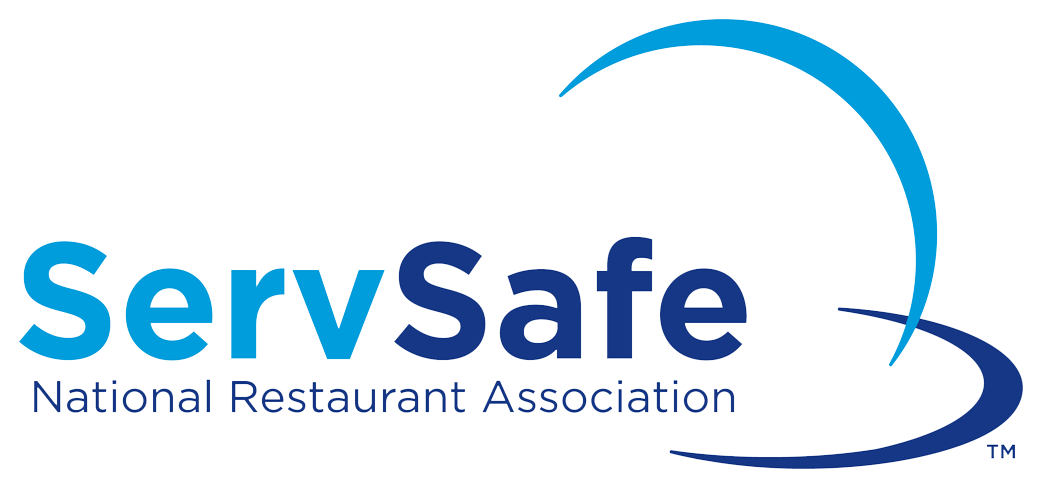 ServSafe Dining Commitment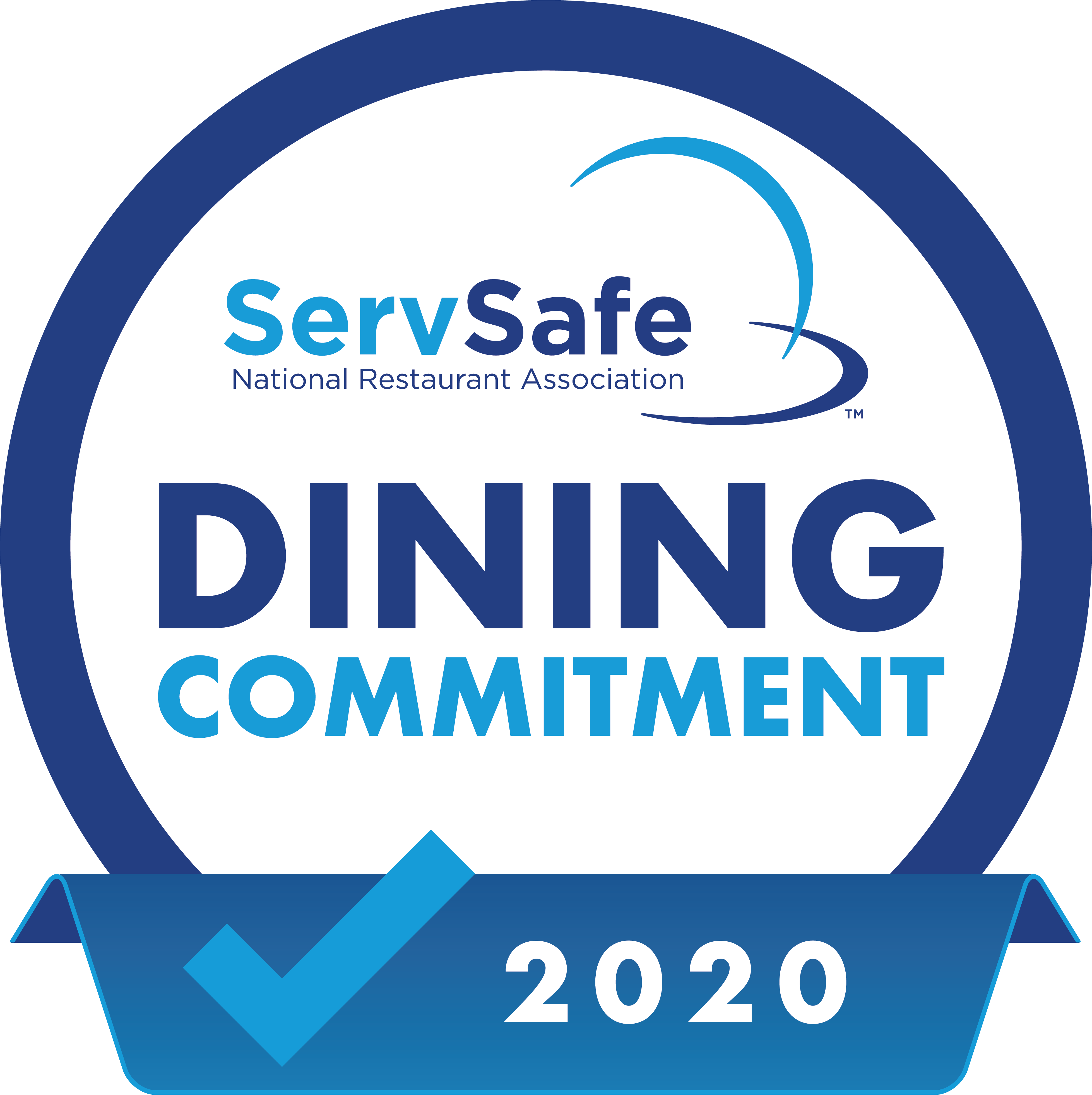 We recognize that your restaurant is an integral part of the history and fabric of your community. As you make plans to welcome customers back to your dining room, we want to help you spread the word. The ServSafe Commitment provides customers with the assurance that your restaurant is carefully following the recommended reopening guidance and is ready for business.
As you re-open, we invite you to take the ServSafe Dining Commitment
The ServSafe Dining Commitment
The ServSafe Dining Commitment is a part of a multi-faceted multi-million dollar program designed to showcase the restaurants who have demonstrated their ongoing commitment to the health and safety of their employees and guests by signing the ServSafe Dining Commitment.
The program will be supported by a national advertising campaign inviting diners back into your restaurants and to your tables. The campaign will take place across broadcast, print, and digital platforms and will feature the ServSafe Dining Commitment logo and urging diners to learn more about the steps restaurants are taking to keep them safe. When diners observe the Commitment logo decal on a restaurant window, returning diners know your restaurant is following the Association's reopening guidance, local guidelines, and have ServSafe certified employees.
Peace of Mind for Returning Diners
Welcome diners back into your dining room by giving them the peace of mind that your restaurant adheres to the ServSafe Dining Commitment. Your participation will help you: ​
Spread the word that you are open for business

Reassure customers that your restaurant is trained in new food and serving safety procedures

Increase the frequency of on-premise dining

Move customer sentiment back towards dining out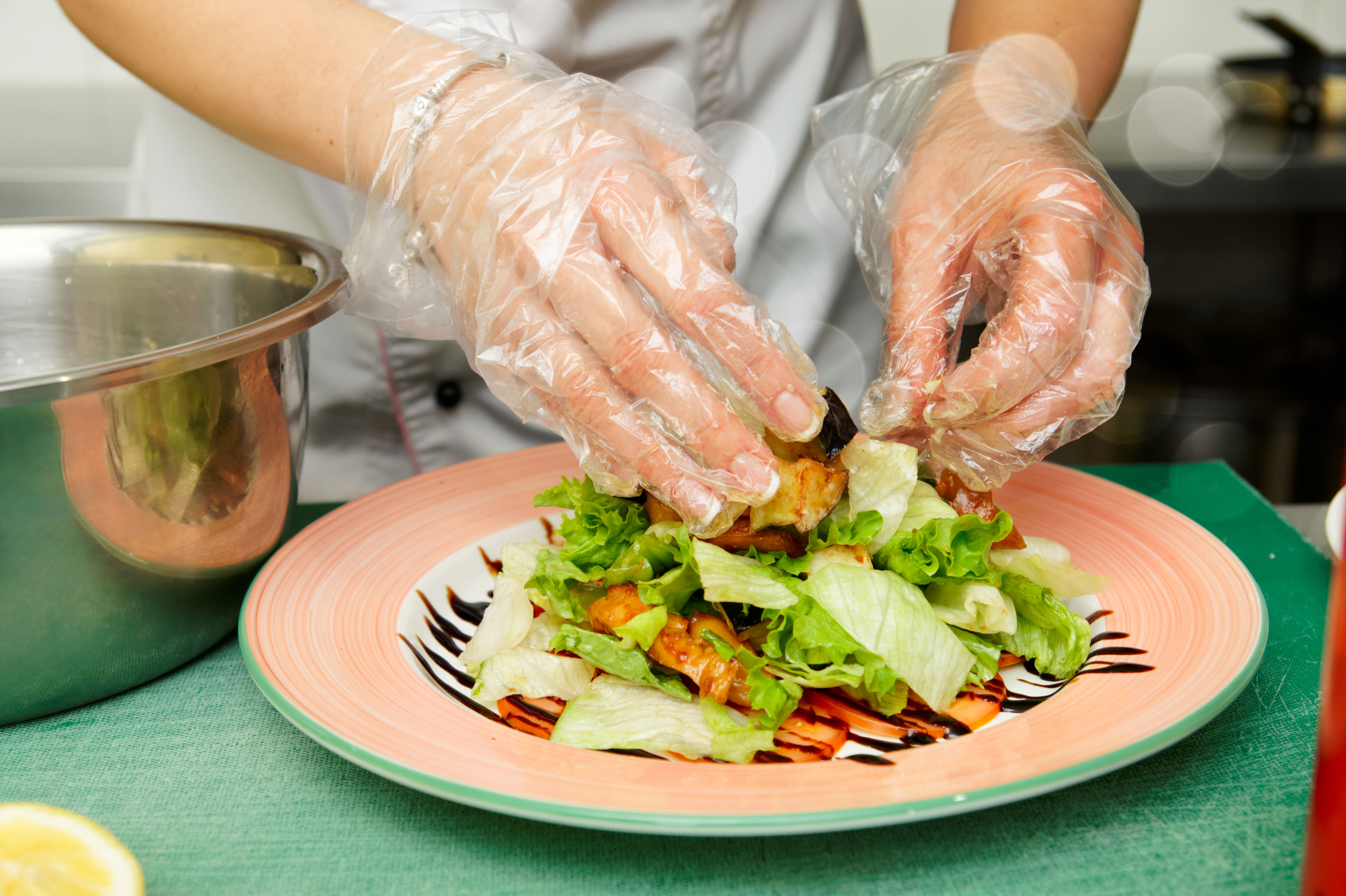 Adhere to the National Restaurant Association Reopening Guidelines and/or your corporate brand guidelines. Corporate brand guidelines should be based on the FDA and CDC's COVID-19 best practices for restaurants focusing on:
Food Safety

Cleaning and Sanitation

Employee Health Monitoring and Personal Hygiene

Social Distancing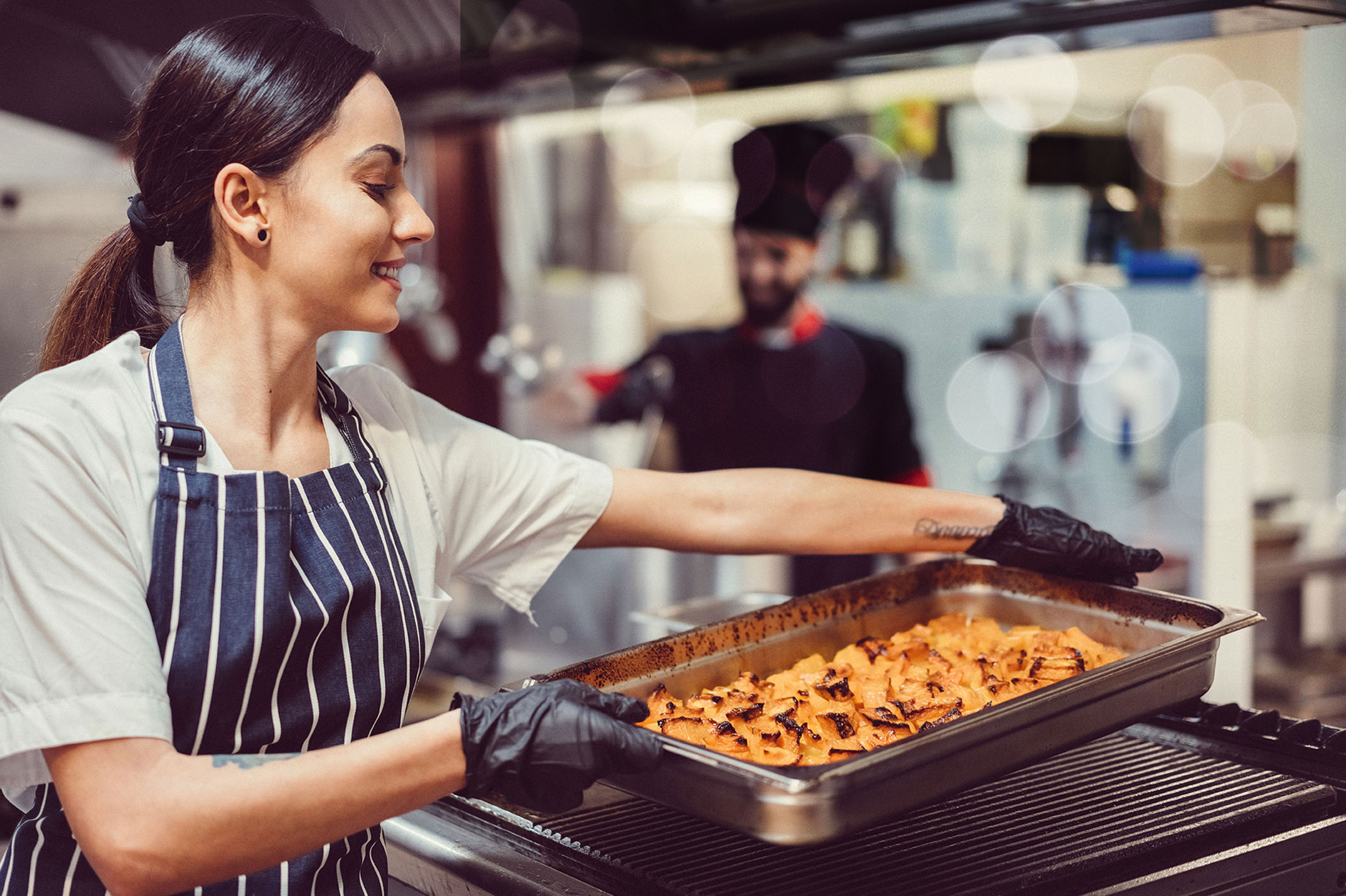 You Can Make the ServSafe Dining Commitment in 4 Easy Steps:
Adhere to the laws and guidelines of your state and local municipalities
A minimum of one person per location with a valid ServSafe Food Protection Manager Certification (best practices for all managers)
Have 75% of all employees trained as a ServSafe Food Handler and take ServSafe's COVID-19 Training (free)
* All training is subject to validation
2020 Commitment Decals
Digital decal for use on websites, apps, emails, and other assets
Hi-res image for door decals, menus, and business cards
Record of Commitment
Coupon for a 20% Discount on ServSafe Products
Access to ServSafe Library of Food Safety Posters
COMING SOON: Digital Marketing Kit
Link to the Restaurant Reopening Guidelines document

ServSafe Commitment logos

An article explaining the ServSafe Commitment

Social media strategy document with sample posts

An email marketing template to use to send to customers

ServSafe Commitment brand guidelines and logo use policy
As a ServSafe Dining Commitment Participant You Will Receive:
Ready to Make the Commitment? You Will Need:
A designated contact person
Restaurant information (including address, restaurant type, number of employees at the restaurant location)
Name of your restaurant's ServSafe Food Protection Manager and ServSafe Food Handlers
Employee's certificate numbers for the valid ServSafe Food Protection Manager and the ServSafe Food Handlers
Make the Commitment to Better Food Safety
The ServSafe Commitment is a voluntary program whose recommendations are intended to complement existing federal, state, and local guidance or regulations concerning cleaning and sanitation, personal hygiene, social distancing, and health monitoring. It is meant to be used in conjunction with the FDA Food Code requirements, and all guidance that the CDC, FDA, and state and local health officials may require as the states or local jurisdictions begin to reopen their economies. The ServSafe Commitment does not constitute medical or legal advice and makes no claims that following this guidance will prevent the transmission of COVID-19 or any other infectious disease.